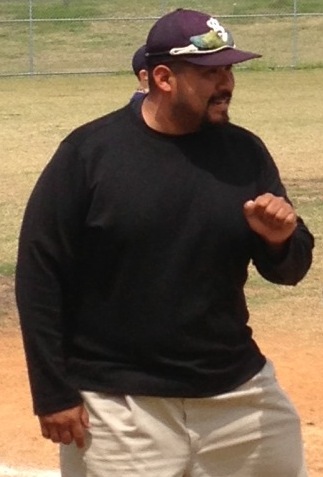 I was born in Houston, Texas and was raised in San Marcos, Texas. I now reside in Pflugerville,Texas and excited to be in the Central Texas area. I have been coaching baseball for over 20 years. Four of those years are at the high school level. My coaching experience includes San Marcos HS and Austin Crockett HS. I was most recently Director of Player development for MOJO Baseball Academy in the Round Rock/Pflugerville area. My most previous select experience has been as an instructor with Hill Country Baseball Academy in Lakeway-Dripping Spring. Prior to Hill Country Baseball,I was an instructor with RBI baseball Academy in Pflugerville.

I have coached many successful baseball players that have gone on to be successful not only in baseball at the High School and the Collegiate level but in

"LIFE"

because of what the game of baseball has taught them. A lot of people go "pro" in different areas but it is "what" is taught that makes success happen. I look forward to coaching your baseball athlete soon!



ABOUT THIS SITE:


This site was designed to help baseball/softball players between the ages of 8u-18u have a choice for their private baseball/softball instruction. I specialize in Hitting-Catching-Fielding lessons. Pitching Lessons are available for age's 8u-14u. I do my lessons in the Round Rock and the Pflugerville area. I can set something up around your area if desired. If you are seeking private baseball instruction I can make that happen! If you are interest in affordable baseball lessons with quality instruction for your baseball/softball athlete please click on the instruction tabs for the instruction you are seeking and start building a better player today! ​​​



MORE SITE INFO:


Each player will be evaluated and a lesson plan will be developed to fit their growth. Every player is different and has strengths and weaknesses in their individual game. Lessons will make the strengths stronger and the weaknesses will be eliminated. Both physical and mental instruction will result in a complete and confident baseball player! League and Rec League Team training also provided. Coaches check out the Team Training tab today!

No matter the skill level I help all levels... I will never turn away any baseball athlete that would like to work on their game... Click the lesson tab today to set up your baseball lesson!!!

​​
​​