If you are training for league baseball, select baseball, showcase tournaments, or to keep up with your baseball skills for your high school baseball season; private baseball lessons with JR Castillo will help you enjoy your baseball season! Professional and college athletes have the opportunity to receive private instruction during the regular and off season and so should you! I invite you to look through the site and see what is offered and how I can help your baseball/softball athlete. Your athlete will improve and you will see better results in their game. This will help you eliminate those slumps and bad habits forming in your athletes game. Your athlete will work hard and enjoy the baseball success you deserve on the field!
"BUILDING BETTER BASEBALL PLAYERS ONE LESSON AT A TIME"
CLICK ON THE LOGO TO LIKE US ON TWITTER
CLICK ON THE LOGO TO FOLLOW US ON FACEBOOK

SIGN UP FOR YOUR LESSON TODAY... LESSONS ARE DONE ALL OVER THE AUSTIN AND CENTRAL TEXAS AREA... SPOTS WILL UP FAST WEEKLY...

CALL TODAY TO SEE HOW I CAN HELP YOUR BASEBALL/SOFTBALL ATHLETE
512-363-0051​​​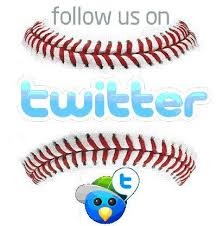 LESSON WITH JR
​"WINTER LESSON PACKAGES"
​​Come and join us this winter for some lessons and baseball fun! We have single and multi packages of 2 through 5 hour lessons that include Hitting, Pitching, Catching or Fielding. YOU tell us what you need and we will design the curriculum for your lesson needs! If you are interested in learning more about the multi lesson packages email us at lessonswithjr@gmail.com! ​​ ​ ​​​The more you commit to the more you save!
​

You can use these lessons throughout the year or consecutive weeks its totally up to you.

​
MULI-LESSON PACKAGES
YOU MUST PAY IN ADVANCE TO SAVE
THIS OFFER IS GOOD AND NEVER EXPIRE!!!!
SIGN UP TODAY AND SAVE​​
​​
​​
1 LESSON IS $65 PER SINGLE LESSON​
​2 lessons = $120 Regular $130 YOU SAVE $10
3 lessons = $165 Regular $195 YOU SAVE $30​​​​​
4 lessons = $185 Regular $260 YOU SAVE $75
5 lessons = $225 Regular $325 YOU SAVE $100

SIGN UP TODAY AND SAVE
​​